Discover more from The Art && Science of Ruby
Ruby on Rails | ???? | Profit
[Transcript] How do I build an audience and support for my online business?
All Work, No Pay - a podcast that answers real questions that consultants, freelancers and business owners have asked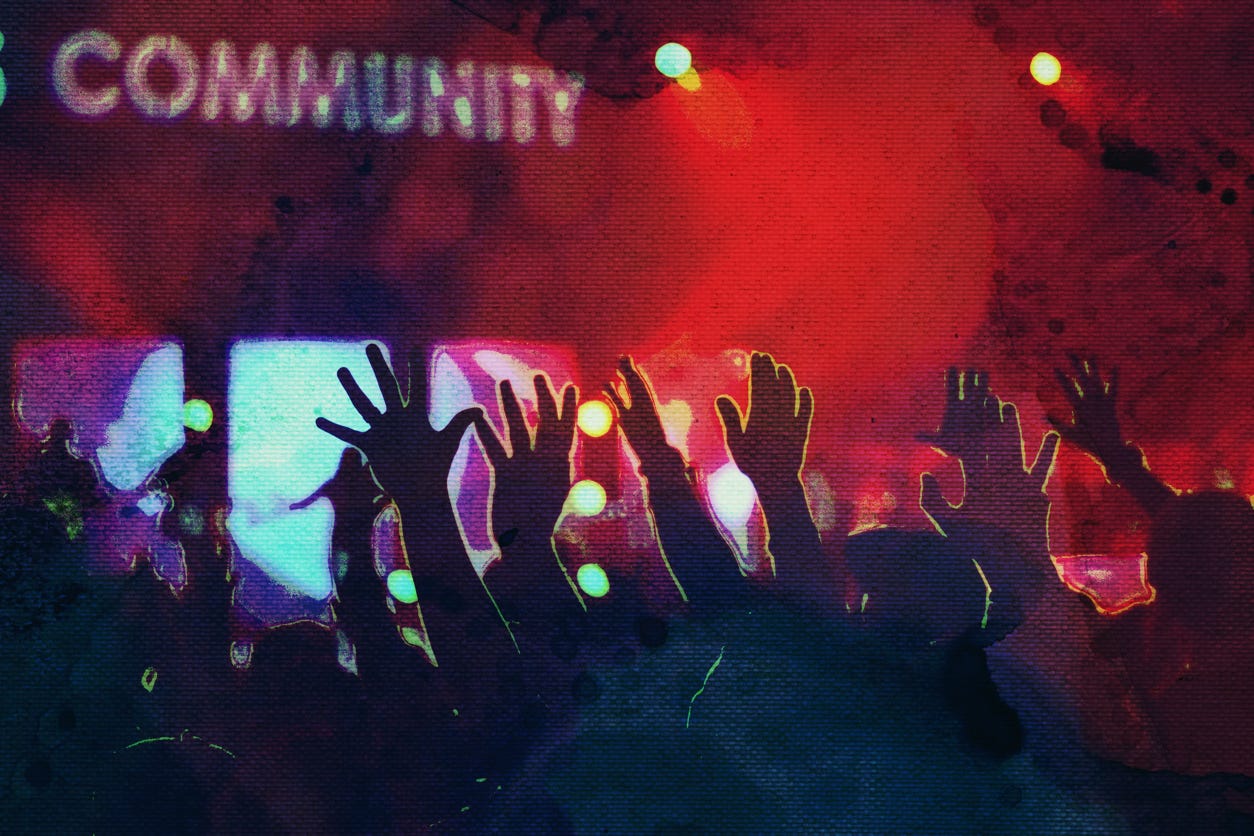 Baz Baruah – host:

This is All Work, No Pay, a show that answers real questions that consultants, freelancers, and business owners have asked.

Okay, so, welcome to another episode of All Work, No Pay, where we take real questions asked by consultants, freelancers, and business owners, and get experts to answer them on your behalf.

I'm really, really pleased to be joined by Anna Short from Boo! Marketing, who helps you work on your strategy and your vision so that you can get your business aligned with your real values. So, hi Anna.

Anna Short:

Hi, Baz. Thanks for having me.

Baz Baruah – host:

You're very welcome. Okay, so, what we do here is we take real questions asked by real people, and then we try and answer them, hopefully getting you some answers.

So, today, we've got someone who's asking how they build – they're asking for ways to build an audience and build some support for their online business. So, they're a proofreader and an author working on their debut novel. They're trying to get people excited in that novel by sharing sneak peeks and stuff like that, but nothing they're doing is working. They've got a following of about a few hundred people on a couple of social media platforms, but the only people who ever engage on their posts or their business updates are their husband and their mum. So, they're just struggling with stuff. They've done loads of research on the things that you're supposed to do and the stuff that you see out there about consistent posts, about engaging with other people, posting on other people's posts, and so on, but it seems like nothing seems to be working for them.

So, Anna, do you have any tips for how to get that engagement?

Anna Short:

Yes! Yeah, so, something obviously isn't right. So, it's about maybe getting with other people that are in your line of work or associates – somebody that you know you can chat this through with – and generating some ideas between yourselves to come up with a bit of a strategy, really, because it seems that whatever it is that you're doing isn't quite right for some reason. And that may be because you're very focused on the proofreading work and the novel writing side of things rather than your 'why' you do what you do, and what interests you, and what floats your boat, and what you've got opinions on, and all of those other things.

So, let people get to know the person a bit more – I think is what's coming through to me – that genuine side of you: what interests you and that 'why' you do what you do, more than anything, and build it up from there. But I think it's vital to have somebody to chat that through with; two heads are better than one.

Baz Baruah – host:

Right, okay, yeah. That all makes sense. So, I mean, they don't say which social media platforms they're on, and obviously each platform has a slight slant on where it goes. But one of the – like I do a lot of stuff on LinkedIn – and one of the things that really, really annoys me is there are a lot of people – and LinkedIn has multiple audiences, obviously – but there are a lot of people on there who work for themselves, but speak in a real corporate voice…

Anna Short:

Yes.

Baz Baruah – host:

… and never step outside what's acceptable in the sort of general business world. And mine's all about swearing, and talking about my dog, and all that stuff because that's the point, for me, is if you hire me, then that's what you're going to get: you're going to get someone who swears, and talks about their dog, and all that sort of stuff. So, that kind of is what you're saying there, I guess.

Anna Short:

Yeah, be real. Be real. Be genuine. Show some of that side of you that makes you a person. We're all people. And those on social media that try to manage themselves within tight restraints and boundaries, they stand out like a sore thumb, and they're not going to be getting any engagement, or people will just see them for what they are.

And especially in these times, it's about substance and being genuine and real, and having values, and living and breathing those values in a really meaningful way. Just working with yourself in a really restrictive way will come across. You've got to be yourself; you really have.

We all want those boundaries between our personal and our private lives, and our work lives and that side of things, but it's just finding that happy medium, really. You don't have to tell them your life story; it's just to get a feel for you as a person and what you're about because people buy from people.

Baz Baruah – host:

Absolutely. Yeah, yeah. I guess it depends on who you are and exactly what sort of stuff – do you go in for the idea of setting goals, and stuff like that, about how you do your posts? Like one of the things I know some people have social media calendars, where they'll say, 'On Monday, I'm going to post about this, and on Tuesday, I'm going to do about this,' and then by the end of the month, it's supposed – I don't know, maybe it's building up to a launch or something – do you go for any of that sort of stuff, or do you leave it a bit more freeform?

Anna Short:

It's nice to have some structure there, but not to be too rigid with it because you need to be able to inject things as and when, whether that's in response to something that you picked up within social media, something that's happened to you that day, an opinion about a relevant news items or work-related issue, something like that.

So, having that general structured framework to work within and kind of deciding, 'Yeah, I'm going to do a post that's business-related one day a week; the rest are going to be about this, this, and this,' so that you're striking a balance between three or four different areas that you will do on a regular basis in a consistent way, but talking about them differently.

Baz Baruah – host:

Mmhmm, right. Yeah, that makes sense. Because yeah, I certainly a lot of my – I go both ways. So, sometimes I'm completely structured, and I've got a whole plan for the month ahead, and I know what I'm going to be posting about. And other days, I wake up and I'm like, 'Right, I need to post. What am I going to write about? Oh, this happened yesterday!'

Anna Short:

Yeah. And it is, it's just having that 50/50 split so that you know you can inject your true personality and character into things, as well as do some of that structured got-to-do business stuff, but in a way that you can substantiate, that sits right with you as an individual and your values.

Baz Baruah – host:

Yeah, yeah. So, one of the things I quite like – so, we're talking about values because that's what this all comes down to, in some ways, because that's what makes you stand out from the crowd – so, one of the things I'd like to hear your opinion on: one of the things I do is I try and have an enemy. So sometimes, I will write – because my background is software development – I will write a rant about complexity in software development and how people make things too complicated or whatever…

Anna Short:

Yeah.

Baz Baruah – host:

… or we were just talking earlier today, I've got this problem with my computer where it sends the audio through to the microphone. It's like, well, it's a microphone, not a speaker. And technically, I know why that's the case, but actually from a human point of view, it's the most ridiculous thing for a computer to do, and it really winds me up that that sort of mistake keeps happening.

So, I rant about that on social media, and I think having an enemy is a really, really good way of showing people what you stand for. Do you agree?

Anna Short:

Yeah, definitely. Definitely. I've got a bit of thing about people that feel sorry for themselves. We've all got understanding and empathy for others, but those that are constantly feeling sorry for themselves that are generally 'glass half-empty' rather than 'half-full'; complete mood hoovers. For example, people going on about being trolled and such, you know, 'People have said horrible things to me.' Some people out there do this on a regular basis to get reaction, and it's boring. People aren't interested in other people doing negative things towards one another.

So, keep it positive. Keep it upbeat. Have opinions, but put that positive slant on it because there's enough going on in the world to drag us all down, where we can quite easily get negative, but it's about turning that negative, turning that irritation into something positive and putting a bit of humour into it, as well.

Baz Baruah – host:

Yeah, yeah. Yeah, I agree. So, one of the things that really winds me up is people who complain about stuff, but then when you say, 'So, what you gonna do about it?' they're like, 'Nothing.' 'Well, what are you complaining for, then?'

Anna Short:

Yeah. I'm all about action, me, Baz. So, if somebody moans about something and I say, 'What are you going to do about it?' Some people are quite taken aback by that. Others will come at you with, 'I'm going to do this, this, this, and this.' And that's what I want; I want those answers on, 'These are the actions I'm going to take.' So, don't moan if you're not going to do anything about it.

Baz Baruah – host:

Absolutely. Brilliant.

Okay, so, basically, from this proofreader's point of view, so the key thing is they need to inject a bit more of their personality and their values into why they're doing it. And certainly, with a novel, that should be really easy – I'd have thought – because they're telling a story, and they're telling a story for a reason, presumably it comes from within them. So, they should be able to get those values out there to engage with people, to get people interested in who they actually are.

Certainly, so, we were saying to put your values out there. Be positive about them. And I guess it comes as part of the same thing, then, so be positive about who you are because you want people to be positive about you back, I guess.

Anna Short:

Yeah, definitely. If you keep – keeping it positive keeps you out there, makes people smile, and attracts them to you.

What else I would add to this is that – building up your audience, but getting into groups on social media, as well. Get yourself involved in groups that sit right with you as an individual and sit right with the work that you undertake. Throw yourself into those groups; check them out. See what's going on within there. It's surprising what conversations and engagement you can get with people and what you learn. And also, when you're ready for it, set up your own group on social media, as well, on a specific area where it's a real genuine interest to you, or something that you can give back to others in helping them.

Baz Baruah – host:

So, what you could do is you could set up some sort of forum where you could take real questions that people have asked and answer them for them!

Both:

[Laugh]

Baz Baruah – host:

You see? There's method underneath all this.

So, Anna, if anyone does need some help – especially when it comes to putting together their strategy, figuring out their values, and making sure the business is aligned with those values – how do they get in touch with you?

Anna Short:

You can get in touch with me on LinkedIn and Facebook; I'm on there. Yep, those are the best routes.

Baz Baruah – host:

Perfect. I will put the links to those into the show notes, so if you would like to get in touch with Anna, and get some help, and put a rocket under your business, then I'll make it dead easy for you to get in touch with her.

Thank you so much for being with us, today. That's another episode of All Work, No Pay completed, and we will see you next week.

Sign up for the daily update and get simple no-nonsense tips on how to get your business working for you. Go to clientrobot.com/allworknopay.
---
You can get in touch with Anna via Linked https://www.linkedin.com/in/anna-short-boomarketing and on Facebook https://www.facebook.com/BooMarketing.co.uk/